Pokhara, a beautiful city in Nepal surrounded by the majestic Annapurna range, is a paradise for nature lovers and adventure seekers. If you're planning a visit to this enchanting destination, it's important to find the right place to stay. In this article, we'll explore the charms of Pokhara and introduce you to The Mountain House Pokhara, an exceptional hotel that captures the essence of this captivating city.
Discovering Pokhara's Beauty: Pokhara is known for its stunning landscapes and peaceful atmosphere. One of its highlights is Phewa Lake, a crystal-clear lake that reflects the surrounding mountains, creating a magical setting. You can take a leisurely walk along the lakeside or go boating to appreciate the city's natural beauty. The World Peace Pagoda, situated on a hilltop, offers breathtaking panoramic views of Pokhara and symbolizes peace and serenity.
For adventure enthusiasts, Pokhara is a gateway to exciting activities. Trekking lovers can embark on the famous Annapurna Circuit or choose shorter hikes like the Poon Hill trek, which rewards you with incredible sunrise views. Paragliding over Pokhara's lush valleys is a thrilling experience that lets you soar in the sky and witness the majestic peaks.
Your Ideal Accommodation: The Mountain House Pokhara: When it comes to finding a comfortable and convenient hotel that captures the essence of Pokhara, The Mountain House Pokhara is the perfect choice. Located in a peaceful neighborhood close to Phewa Lake, this hotel offers a serene retreat amidst the bustling city.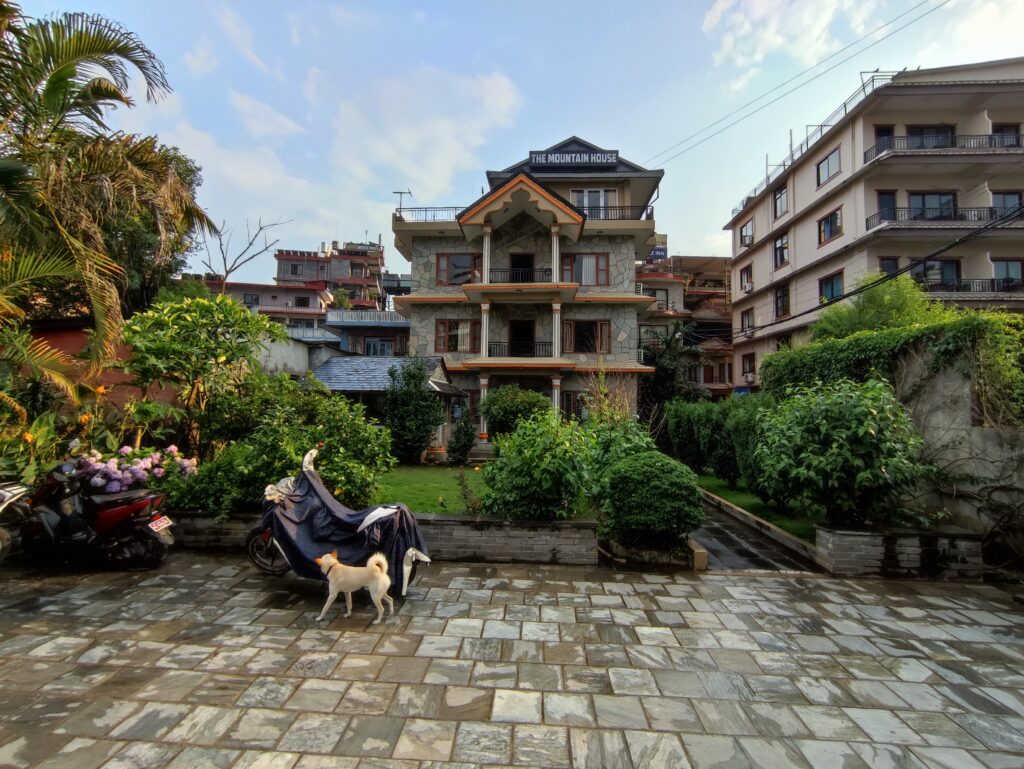 The Mountain House Pokhara provides well-appointed rooms that blend modern amenities with traditional touches. Each room creates a cozy and welcoming atmosphere, ensuring you have a restful stay after a day of exploration. The hotel's rooftop terrace offers stunning views of the Annapurna range, allowing you to relax and admire the beauty of nature.
Moreover, the hotel's staff is friendly and attentive, always ready to assist you. They have excellent knowledge of the local area and can offer valuable recommendations for activities, restaurants, and hidden gems, ensuring you make the most of your time in Pokhara.
Conclusion: In conclusion, Pokhara offers a unique combination of natural beauty and adventure. When it comes to finding the perfect accommodation that complements the city's charm, The Mountain House Pokhara is the ideal choice. With its convenient location, comfortable rooms, and breathtaking views, this hotel provides a peaceful and authentic Nepalese experience. Whether you're seeking thrilling adventures or simply want to relax amidst nature, The Mountain House Pokhara will enhance your stay in this captivating city. Book your stay today and embark on an unforgettable journey in Pokhara!